The Real Housewives of Beverly Hills 9x17
A Double Shot Of Brandi
Kyle plans a girls' trip to Provence, France.
Erika and Lisa Rinna are astonished by Camille talking out of both sides of her mouth about Dorit – and are certain Dorit will call her on it.
Denise spends a wild night with new friend Brandi Glanville and gets an earful about the other women.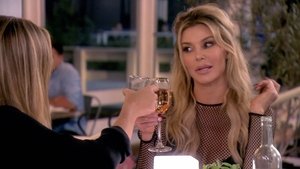 Jun. 04, 2019
The Real Housewives of Beverly Hills season 9